About Us —————————————————–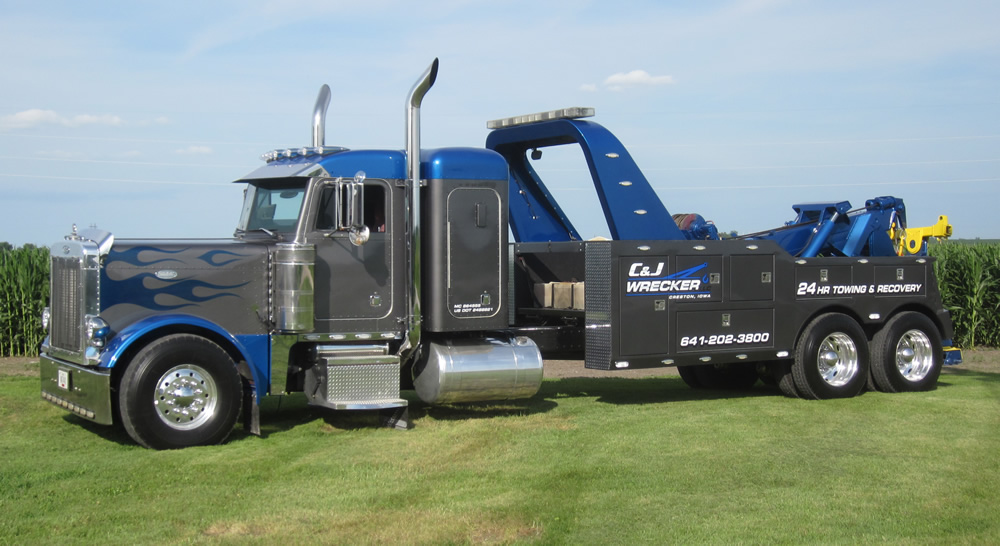 C&J Wrecker , LLC, established in 2014, is a growing Company dedicated to providing quality towing and recovery service for large equipment including tractor-trailer, straight trucks and agricultural equipment. Owned and operated by Cody and John Waltersdorf of Creston, IA; both are certified through "Wreckmaster" training. Your equipment will be safely transported to your site of choice or can be temporarily stored at our site. C&J Wrecker is licensed and insured to transport in 48 states and offers 24 hour 7 day a week service.
Thank you for your interest, we are here to help when you need us.
---
LINKS ……
Protect your investment with Truck Defender bumpers. We are your dealer for Southwest Iowa. Call for a quote. There are many styles of bumpers to choose from. All bumpers can be custom made to fit your needs.
C&J Conservation is a family owned and operated LLC started in 2009 by Cody and John Waltersdorf to help with the needs of farmers in the area. The business is located on our farm South of Creston, Iowa. Our goal is to take care of your land improvement needs in the most economical way possible.